Hello! My name is Lovisa Hahn, and together with my mother, Christina, I founded Under Your Skin, with the intention to revolutionize skin and hair care.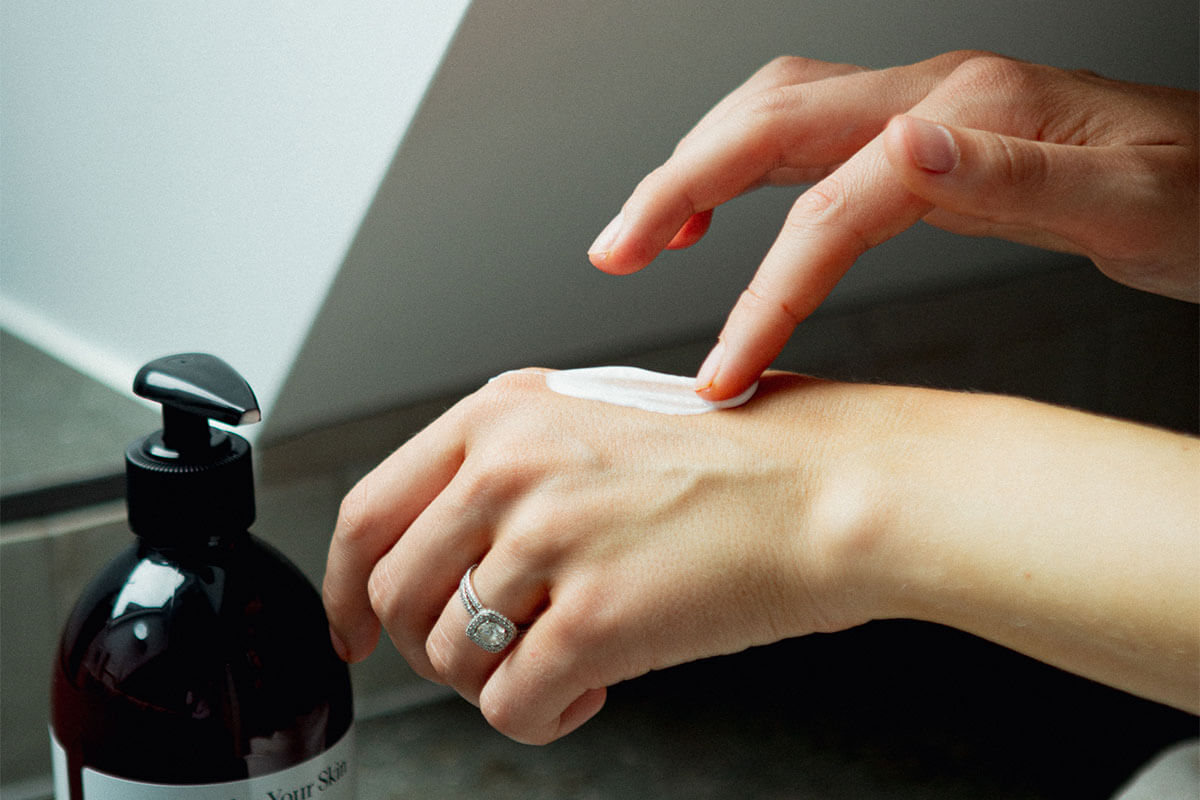 Under Your Skin isn't just some fancy brand name. It's our dream come to life. My mother and I have worked our hearts out to create honest, organic, and ethical skincare products. And guess what? People love them! (And we're immensely grateful for that! ❤️ )
We're not just here to make your hair or skin look good. We want to care for the whole you – body, mind, and soul – with products that are clean, vegan, and made the right way. That's what Under Your Skin is all about.
The Inception of Under Your Skin
When I was 20, studying psychology at Stockholm University and working in the recruitment industry, I faced a hormonal imbalance. Doctors recommended estrogen supplements, but I was concerned about the potential side effects. My innate desire to support my body naturally led me to explore alternative treatment options.
Along with my mother, who was passionate about Ayurveda, I discovered a holistic retreat in the Himalayas, focusing on Ayurveda and Chinese medicine. Embracing the unknown, I embarked on a three-week retreat filled with daily acupuncture and other Ayurvedic treatments. Miraculously, my period returned, and a fascination with a conscious lifestyle began to blossom.
Returning to Sweden, I scrutinized my beauty products, realizing that I'd been more focused on results than understanding what they contained. My research unveiled an alarming array of chemicals present in everyday items, despite European regulations. 
I began researching all the chemicals I encountered in everyday life — everything from food and clothing to skincare. When I looked in my bathroom cabinet, I realized that I didn't understand a single ingredient on the back of any package. Once I found out what was inside the products I was using on my body's largest organ every day, I was shocked. How did I not know that many products we use every day contain questionable chemicals? A desire to spread awareness of these dangerous chemicals ignited, and the idea for Under Your Skin began to take shape.
I shared my vision with my mother, and after extensive research and development, Under Your Skin was launched in 2018.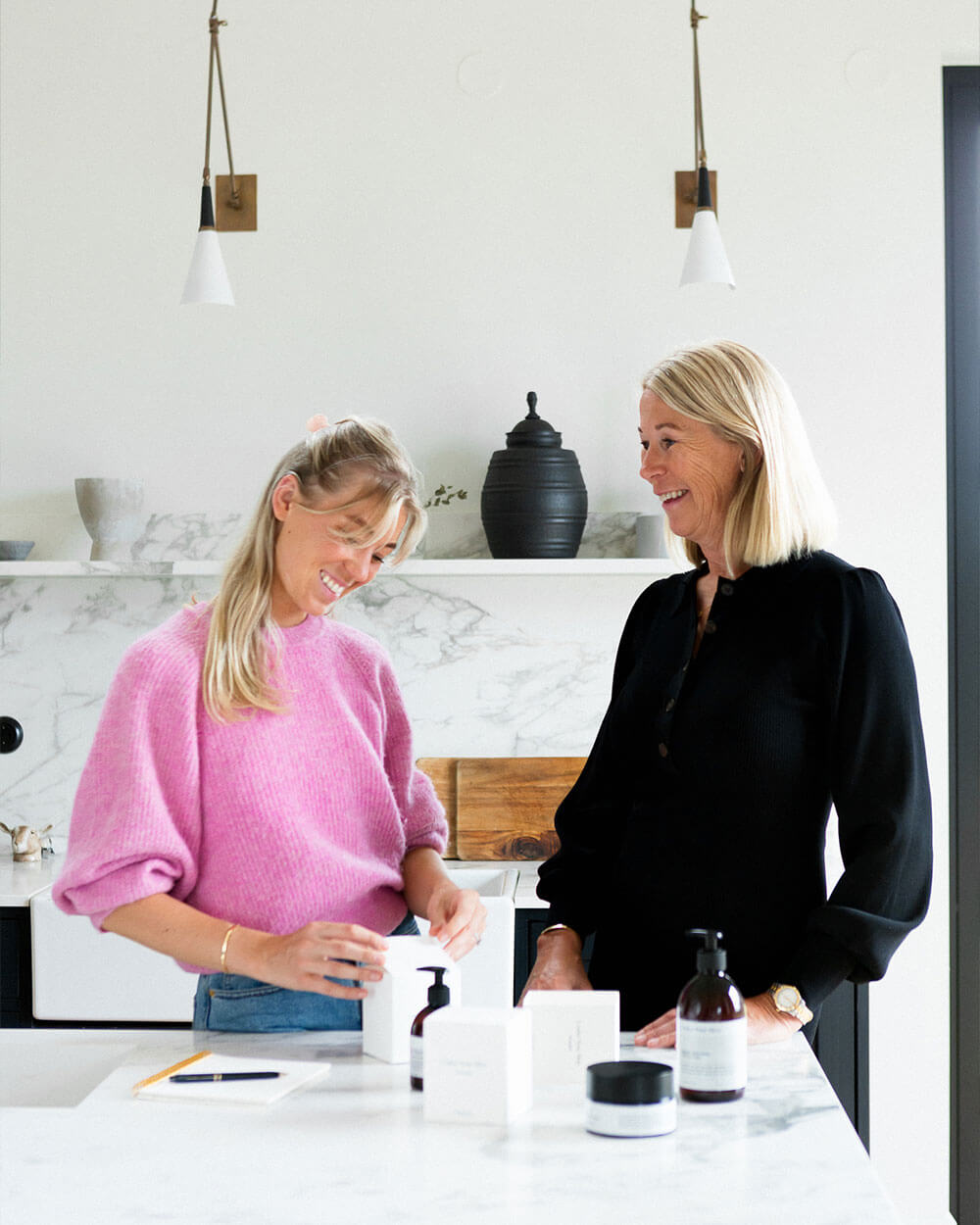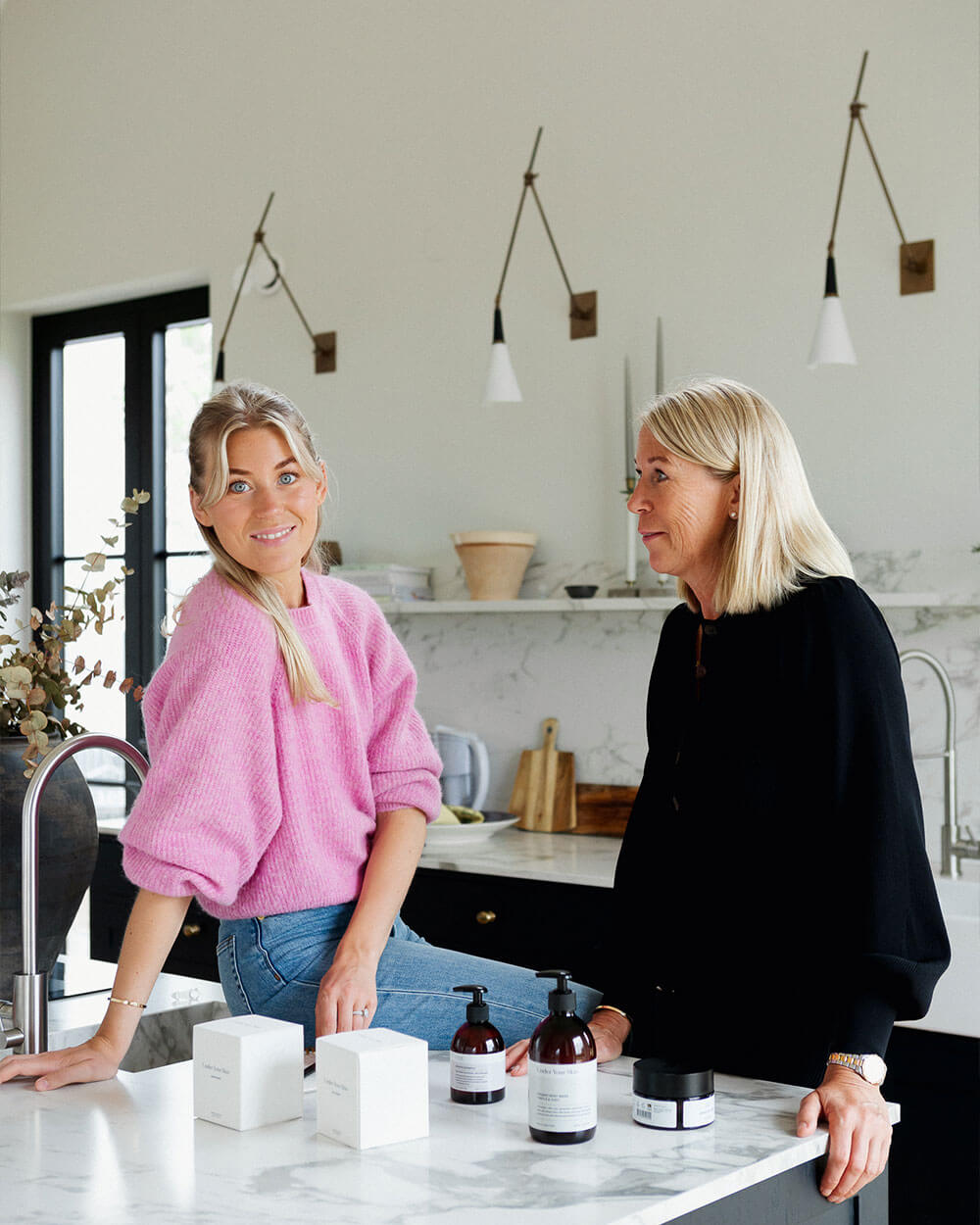 Under Your Skin is where your beautyproducts ultimately end up.
That's why our products are natural, vegan, clean and organic.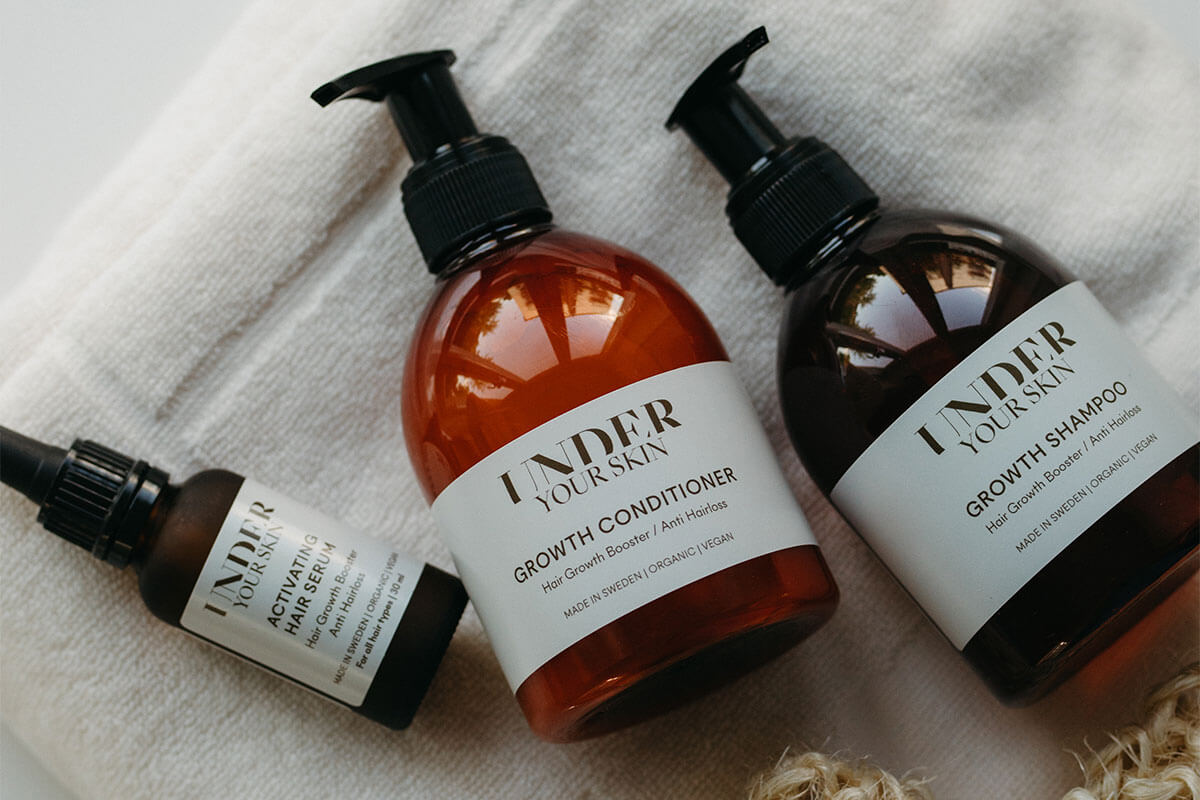 As it turns out, we are pioneers of clean skincare, firmly believing that what touches our skin is as vital as what nourishes our bodies. Guided by this belief, my mother and I are committed to eradicating questionable chemicals often found in skincare products, even those banned in food.
Today's woman exposes her body to roughly 168 unique chemicals through daily personal care routines. Understanding these ingredients requires knowledge and awareness.
Our unwavering commitment to our vision has inspired us to create products crafted with natural ingredients to protect, nourish, and cleanse your skin gently, yet effectively. Our detox kits have been lauded for restoring natural beauty to various skin and hair types, allowing our customers to enjoy healthier routines.
Conscious Skincare for Everyone
Under Your Skin is about making the world a better place. By choosing transparent and clean beauty products, you contribute to a healthier you and a healthier planet. Our environmental footprint is minimized as we continue to innovate in ingredients and packaging—with a goal to soon be climate-neutral.
Community and Outreach
Our brand's ethos goes beyond products. We're building a community of mindful individuals who cherish ethical, vegan, and organic skincare products. A community that not only desires a revolution in skincare but actively contributes to it. Our customer-centric approach has garnered over 2500 positive reviews.
Made with love and care in Sweden - a country renowned for sustainable and ethical practices - our products reach a global community united by the belief in natural, clean skincare.
Connect with Us
We believe in transparency and are eager to engage with your queries, ideas, and suggestions. Reach out for a friendly conversation, or better yet, visit us at our showroom in Stockholm by appointment. We would love to meet you, hear yours and share our story.
To a healthier you, 
Lovisa and Christina